Rentals, Shopping, Restaurants and Grocery on SGI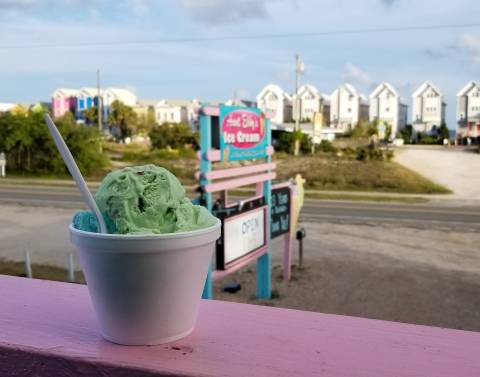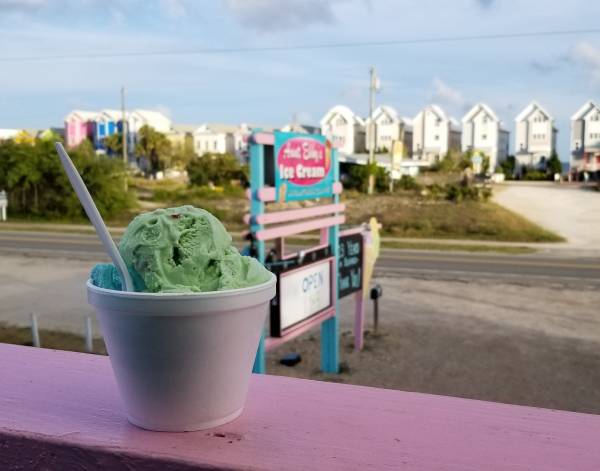 The laid back community of St. George Island offers a small town feel with many modern conveniences.  An array of gift and rental shops, grocery stores and a number of local seafood restaurants sampling a variety of Apalachicola Bay and Gulf of Mexico fare are located in the center of the Island along with the historic Cape St. George Light and Lighthouse Park. 
 Outdoor activities include swimming, fishing, boating, kayaking, stand-up paddle boarding and more.  Fishing trips, dolphin encounters, sunset cruises and other guided boat excursions are offered by many local captains. 
 Educational exhibits and museums on St. George Island and the mainland invite you to learn more about the area and what makes St. George Island so special.
Uniquely St. George - Discover what makes this place one of a kind!
Restaurants and Places to Eat
CASTAWAY LIQUORS
850-927-2335
Rentals, Beach Gear, Fishing Supplies, and other shops.
JOURNEYS OF SGI
850-927-3259
Kayak, SUP, and Golf Cart Rentals, Fishing Charters and Guided Tours
SGI RENTALS
850-927-5150
Jet Ski rentals, Located behind the Blue Parrot Oceanside Cafe
ISLAND ADVENTURES
850-927-3655
Bike and other beach rentals, swimwear and apparel, tackle store, and more!
SGI TRADING COMPANY
850-927-2253
Swimwear, beach gear, souvenirs, Coffee and ice cream, and more.
ISLAND OUTFITTERS
850-927-2604
Hobie Kayak Dealer, Kayak Rentals, Fishing gear, and other sporting goods.
SURVIVORS BAIT & TACKLE SHOP
850-927-3113
Fishing supplies, bait, shoes and apparel
TWO GULLS FOR MERMAIDS
850-927-3600
Artwork, gifts, island souvenirs Coastal gifts
Grocery and Convenience Stores
SOMETIMES IT'S HOTTER
850-927-5039
Spices, Seasonings, Fresh breads, pastries, Circle of Friends on Thursdays
EXPRESS LANE #89
850-927-5005
Convenience Store, Propane
Seafood Vendors
DOUG'S SEAFOOD ON WHEELS
850-899-6205
Look for Doug's seafood trailer in the middle of the island.
DAIL'S SEAFOOD
Look for Dail's Seafood trailer in the middle of the island.