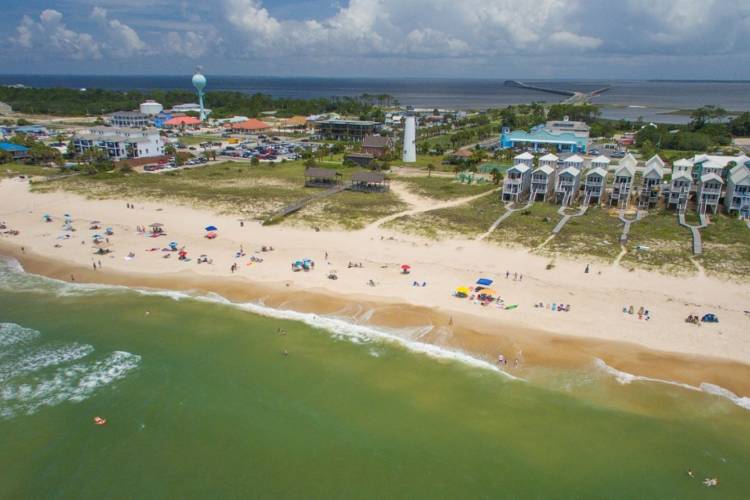 ST. GEORGE ISLAND
The laid back community of St. George Island offers a small town feel with many modern conveniences.  An array of gift and rental shops, grocery stores and a number of local seafood restaurants sampling a variety of Apalachicola Bay and Gulf of Mexico fare are located in the center of the Island along with the historic Cape St. George Light and Lighthouse Park.  Outdoor activities include swimming, fishing, boating, kayaking, stand-up paddle boarding and more.  Fishing trips, dolphin encounters, sunset cruises and other guided boat excursions are offered by many local captains.  Educational exhibits and museums on St. George Island and the mainland invite you to learn more about the area and what makes St. George Island so special.
Click Here For More Information on the Forgotten Coast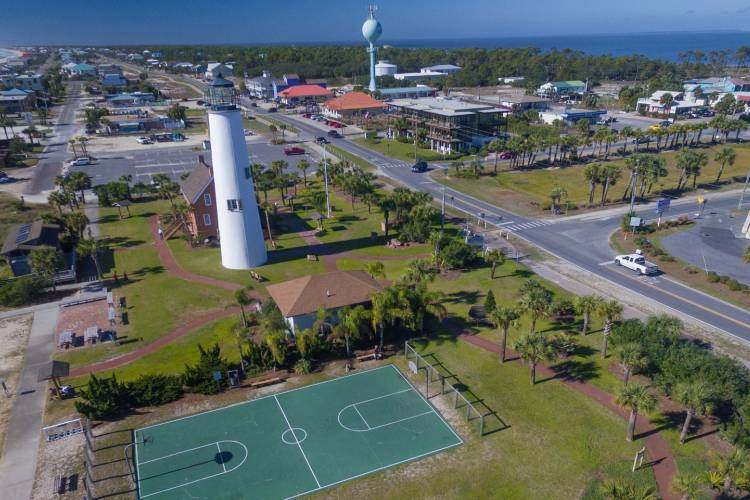 CAPE ST GEORGE LIGHT & LIGHTHOUSE PARK
The historic Cape St. George Light is a reconstructed 2-story lighthouse built using salvaged bricks from the original fallen lighthouse on Cape St. George Reserve, also known as Little St. George Island.  The lighthouse is open to the public, along with the Lighthouse Keeper's Museum and Gift Shop, located in Lighthouse Park. 
St. George Lighthouse Park is a public park with playground, basketball court, picnic pavilions and restrooms.  Lighthouse Park is also home to the St. George Island Visitor's Center.
ST. GEORGE ISLAND VISITOR CENTER
For St. George Island and surrounding area information, stop in at the Visitor Center at 2A East Gulf Beach Drive.
St. George Light Museum & Gift Shop Website
DR. JULIAN G BRUCE ST. GEORGE ISLAND STATE PARK
The St. George Island State Park resides on the far East end of the Island with hiking trails, campsites, boardwalks and observation platforms.  Amenities at the park include natural boat ramps, picnic pavilions with grills and tables, restrooms and of course, pristine beaches.
Dr. Julian G Bruce St. George Island State Park Webiste
BIKE PATH
A 6-mile paved bike path extends from the St. George Plantation gated entrance to the St. George Island State Park entrance and is a great way to travel safely while exploring the Island on foot or bicycle.  This path runs parallel to Gulf Beach Drive.